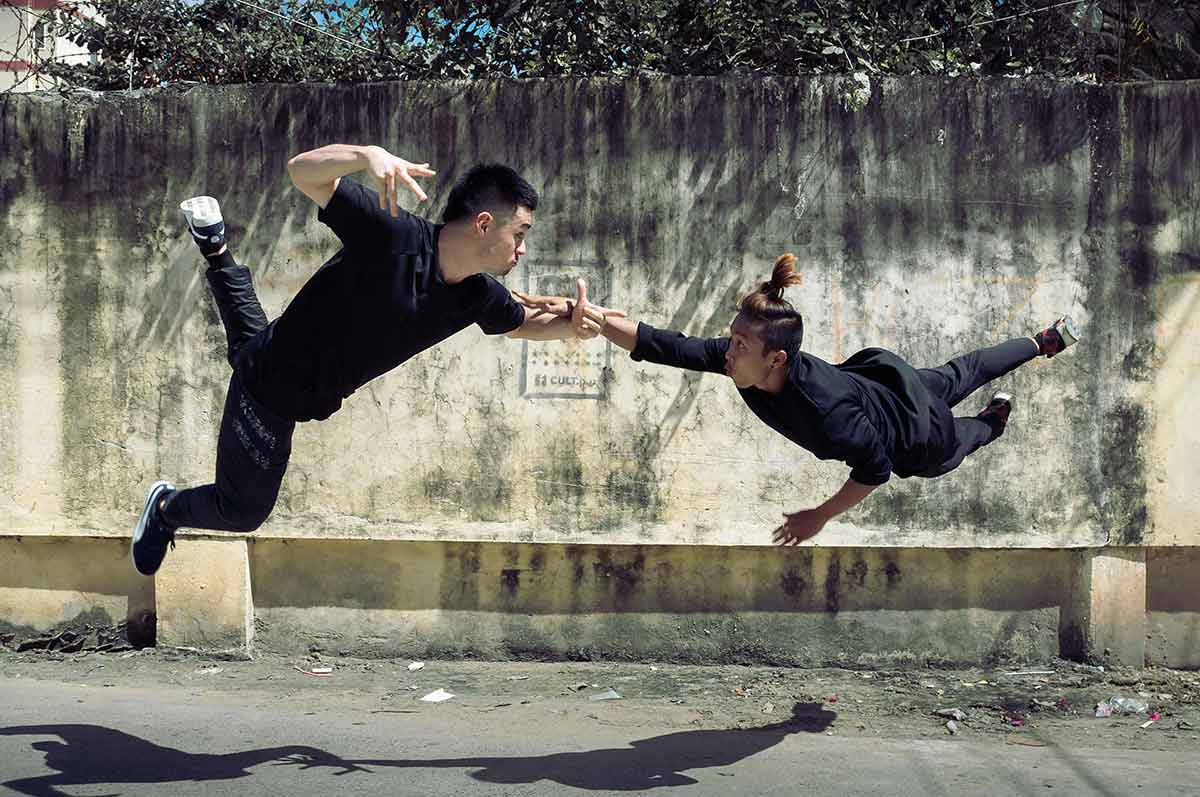 BETWEEN TINY CITIES រវាងទីក្រុងតូច by Nick Power
In Between Tiny Cities រវាងទីក្រុងតូច, dancers Erak Mith, from Phnom Penh, and Aaron Lim, from Darwin, use the rituals, movement styles and language of their shared hip-hop culture to reveal the dramatically different worlds that surround them and uncover the choreographic links that unite them.
Choreographed by internationally renowned Sydney hip-hop dance artist Nick Power and accompanied by the beats and sound design of Jack Prest, the work blends the raw, wild energy of b*boy battles with skilful improvisation and choreography, offering a cross-cultural perspective on style, culture and locality.
The project is the result of a four-year dance exchange between Darwin's D*City Rockers and Cambodia's Tiny Toones youth program. The two crews have travelled, trained, battled and performed together, and Between Tiny Cities រវាងទីក្រុងតូច, is the culmination of that exchange.
This encounter of the dancers from Cambodia and Australia will be closing the ASEM Cultural Festival, as a hint to the next edition which will take place in Cambodia.
Artists:
Dancers: Aaron Lim and Erak Mith
Sound Designer: Jack Prest
Lighting Designer: Bosco Shaw
Dramaturg: Lee Wilson
Creative Producer: Britt Guy – ACCOMPLICE
Tour Producer: Harley Stumm – Intimate Spectacle
Production Manager: Liz Rogers
Sunday 15 December – Two shows: 18.00h and 21.00h
Círculo de Bellas Artes – Sala de Columnas
Countries: Cambodia / Australia
Genre: Dance
Duration: 40 minutes
Admission to the event is free upon reservation. Make your reservation in the following form.
Registrations are compulsory, individual and non-transferable. The shows are free of charge and, for this reason, there will be rigorous controls in place to ensure the entrance of people previously registered until the venue capacity is reached. It is advisable to arrive at each show 30 minutes early to collect your ticket. Please notify us of any cancellation by email: [email protected]